Broadway Panorama illustrated by artist laurent cilluffo for Mark On The Wall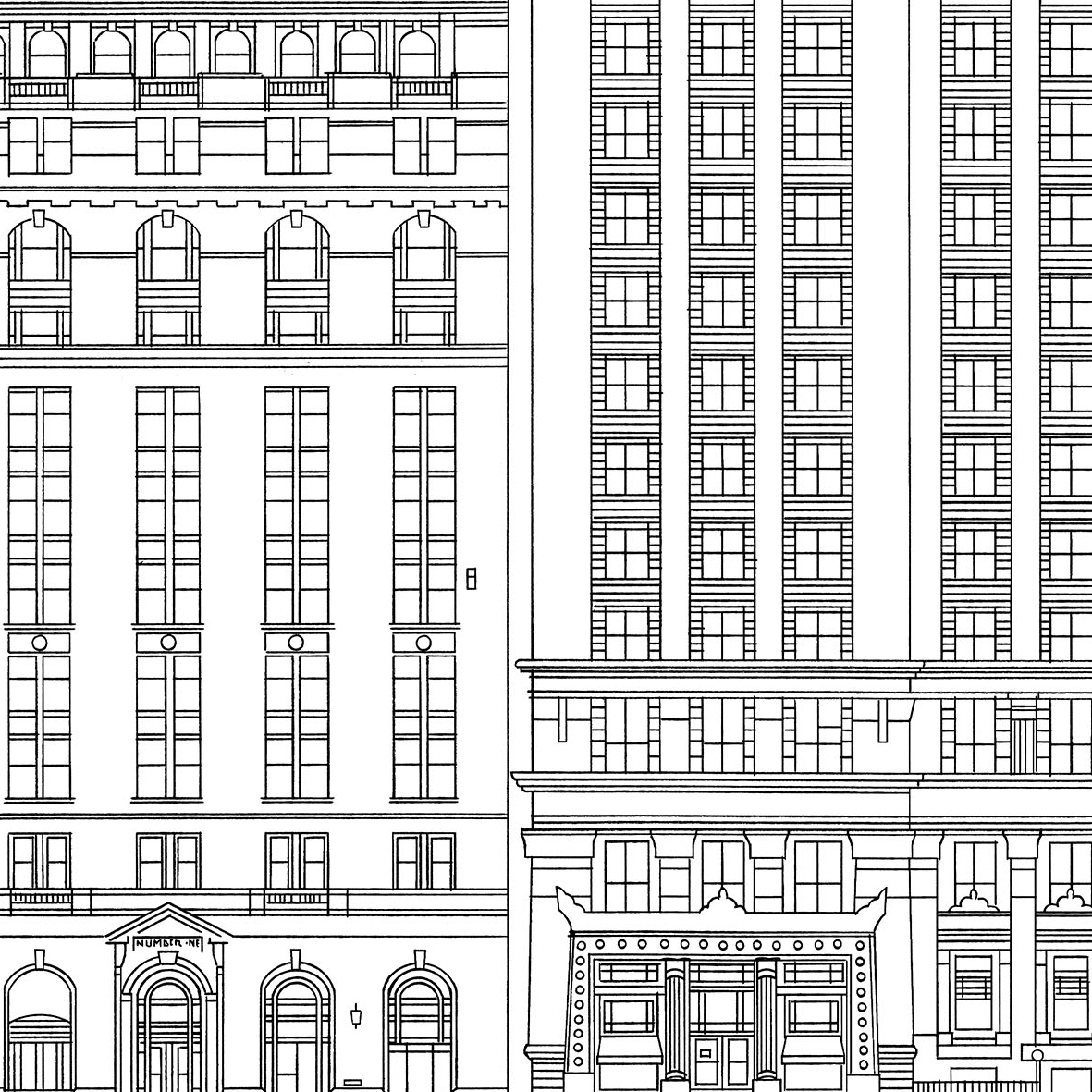 Here comes the very first volume of an illustrated panoramic view of Broadway by artist Laurent Cilluffo.
Starting with the southern tip of Manhattan, odd numbers, it is 8.25in deep and running 16.4ft wide.
It comes as a black and white frieze printed on non-woven adhesive paper and it's just been released by Mark On The Wall, in Paris, a company Laurent previously designed ON THE WIRE for.
At 5ft deep, it can also be made to measure.
Volume 2 is already in the works.